Tulsa Cleaning Systems draws on decades of unparalleled industry expertise and devoted attention to deliver convenient cleaning equipment-focused financing for our customers. We're your full service partner with finance programs, resources and services crafted to support you as you grow your business.
Flexible Programs:
As cleaning equipment experts, our integrated approach results in financing options tailored to suit unique business needs and limited budgets
Fast Decisions:
Fast and convenient financing get a quick credit decision and access to same-day funding with one quick application.
Competitive Rates:
Our rates are structured specifically to be a better value for our customers so your dollar works harder and goes farther.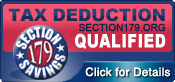 No Hidden Costs:
With our no surprises guarantee, there are never any hidden charges or extra expenses.
Personalized Services:
An experienced professional personally manages your account, no call center nightmares.
Security and Confidentiality:
Your data is kept secure and confidential through use of strong encryption and comprehensive access controls, and we never share your information.
Get a FAST and EASY Quote!
KLS LEASING ALSO AVAILABLE
https://www.leaseconsultants.com/assets/css/applicationFormButton.css